We're proud to share that the Movember Foundation has risen up the ranks to 49th out of top 500 NGOs (non-governmental organisations) around the world.  This is the fifth year running that we've placed, having ranked 55th last year by NGO Advisor*. It's only made possible by your dedication, passion and Mo growing and supporting efforts.
It's great to be recognized for our work and provide you with the assurance that the funds you raised are used in world-class innovative men's health programs, research and services, while retaining the values that are the basis of everything that we do here at the Movember Foundation. But it doesn't stop there. The most important thing for us is that we keep on working year round to stop men dying too young. We've already played a big part in bringing the issue of men's health to the fore and we're committed to harnessing this increased focus to drive lasting change.
Owen Sharp, Movember Foundation CEO reflects:
"It's incredibly humbling to be ranked 49th in the world among such a prestigious group of organizations. This is a great indication that we're working effectively to achieve our vision of having an everlasting impact on the face of men's health. This helps show the Movember community who support us that our funded programs are making a difference. We've been highly commended according to significant criteria such as impact measurement, innovation and transparency. Our commitment to our values and the Movember movement has enabled us to come this far."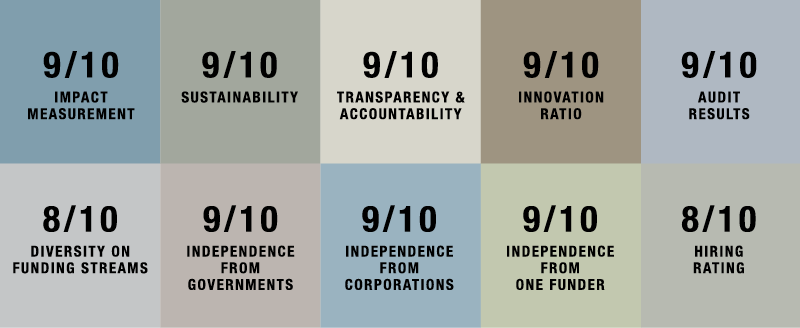 There's more work to be done and we'll continue to make 2017 the most successful and significant year yet for the Movember Foundation. Join us in making this happen.
Check out our profile on the Top 500 NGOs page.
*NGO Advisor monitors the international nonprofit community for ideas, practices, and models that challenge traditional approaches to NGOs. Read about the methodology used for the Top 500 NGOs ranking.
Author: Movember